GEN Z IS LOOKING BACK INTO THE DECADES FOR MAKEUP CUES. The GEN Z consumer is a smart cookie and is a popular shopper of makeup and skincare products. This makes them the trend setters of the biggest trends in beauty. From frosty makeup to vivid liners and spindly lashes, this generation is going back in time to explore. Makeup trends from the decade's past are being lapped up by Gen Z who is experimentative and open to modifying a retro trend to suit their present beauty sensibilities.
FROZEN IN TIME
Taking cues from the 2000s, the cold girl look is to denote a 'I'm cold' demeanor with ample blush on the cheeks, nose and lips as though you've spent a day out in the snow! Mild but not lacking in shimmer is the eyeshadow and a rosy bordering on bloody stain right in the middle of the lips.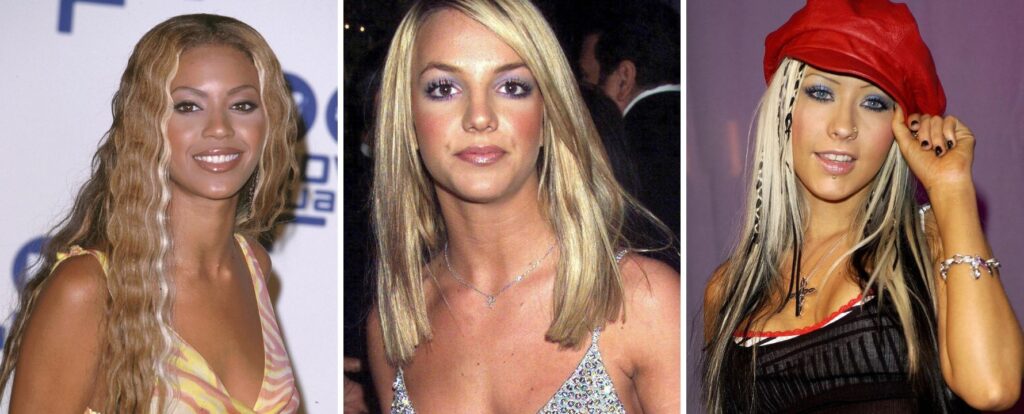 CONTOURING OF THE LIP 
Millennials may have kicked off the trend of lip definition by flooding social media with face and lip contouring tips and tricks and now Gen Z is taking to it like fish to water! Pick a product a couple of shades darker than your skin shade.  Overline your cupid's bow and lower lip right up to the Centre of the bottom lip to lend the effect of a plumpish pout. NO harsh lines! So, use your fingertips to blend any sharp edges and lines.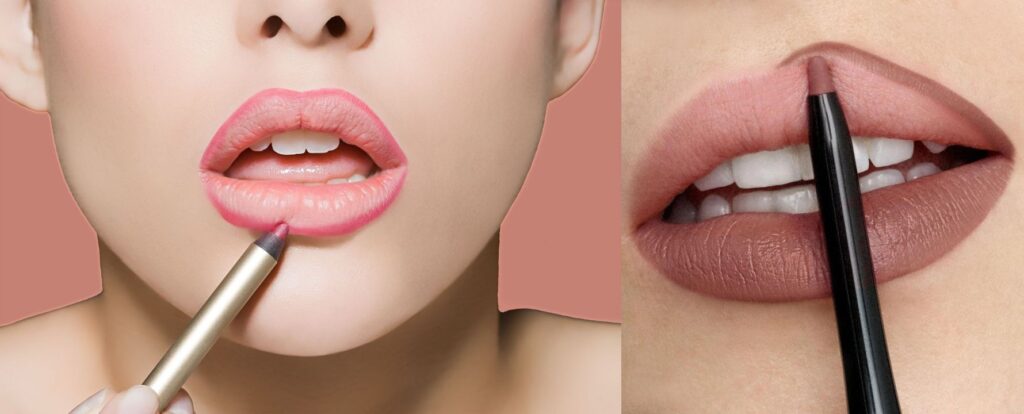 SPINDLY LASHES
This trend was avoided like the plague back in the day but the Gen Z-ers are espousing the elongated, clumpy appearance by piling on the mascara and then pressing their lashes in to a clump with tweezers. The look? A theatrical, doll-eyed result that can easily be recreated on top or bottom eyelashes.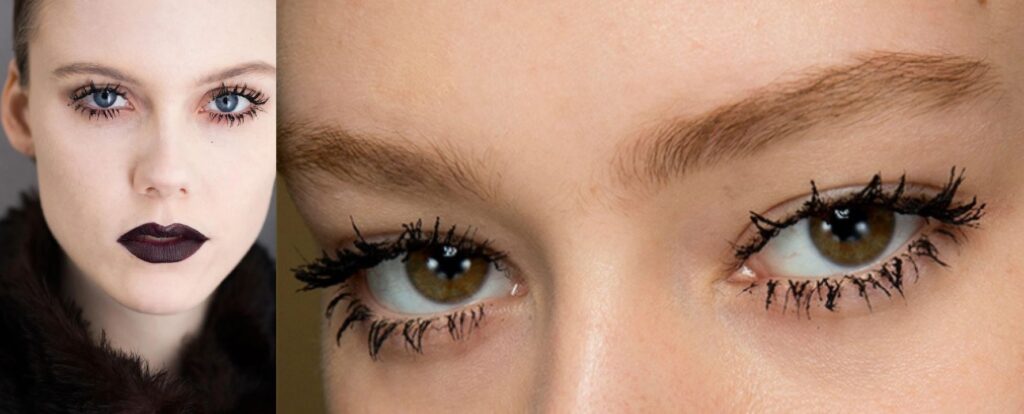 GOING GRUNGE
Inspired by the 90s, cloudy lids and dark berry lips saw a major comeback with Gen Z this year. The untidier it all  is, the higher is your grunge quotient. Top it with a luscious black eyeliner that's easy to blotch.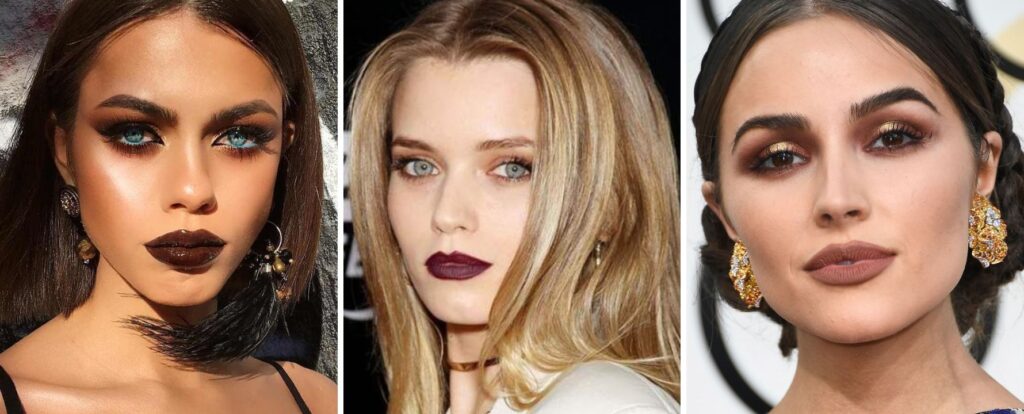 INVERT THOSE CAT EYES
The cat eye is a long- standing makeup trend, but nowadays, Gen Z has taken things a notch above by inverting this trend to the reverse cat eye, projecting a feline ferocity even though it's inverted so subliminally just to highlight the lower lash line. 
MONOTONE MAKEUP
Oftentimes, it takes just a couple of products to fashion a bold makeup statement. Pick a color and play with the monochrome trend, read the same tones in varying shades on your eyes, lips and cheeks!
SNOWY EYELINER
Think of the 1960s here with the bold lashes, pale lips and white eyeliners. Yes, yes we know, black will always be your favorited eyeliner. But try the stark, crispy white! Etch out a curvy white line on the waterline  with the white liner to reinvent the floating eyeliner trend.

FRECKLED MUCH?!
Sun-kissed. A youthful shine and freckles lend a complexion that is much sought after. Those that do not naturally have freckles are applying makeup to create them, believe It or not! Eyebrow pencils or freckle pens—take your pick and create those freckles. 
NO LOSS IN THE GLOSS!
Glassy  skin is plum, hydrous with a mild shine a just so that it shimmers when the light strikes. Serums and glow foundations with moisturizing properties are the products to use for that glossy skin look..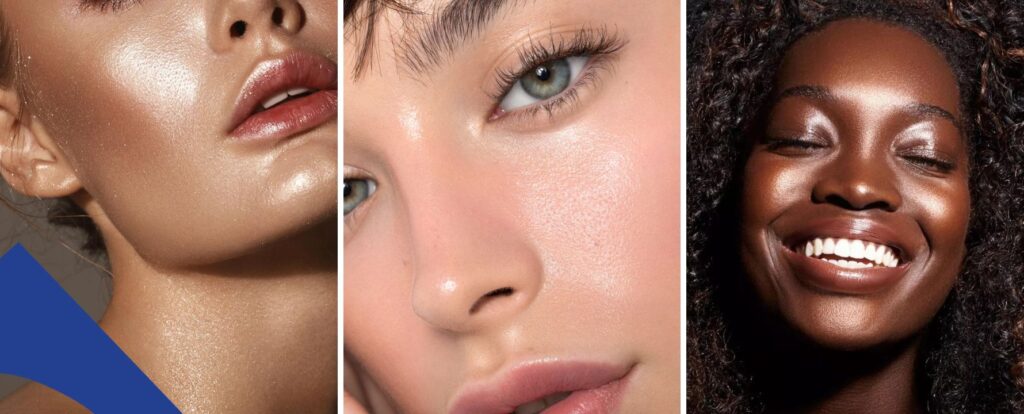 ALL THAT GLITTERS NEED NOT BE GOLD!
From what we're witnessing on social media Gen Z is lining the lids with a lot of nude glitter. The neutral tone adds oodles of sparkle and shine to any skin tone! Push the shadow onto your lid with your finger to achieve a stupendous shiny disco ball flourish and finish.
WASHED OUT BROWS
Lightened brows allow your eye makeup to take centre stage and promptly give your look a tabloid spin.
TINTED & STAINED
A lip tinge bounces off your lips a shiny, stained splotch of colour that lasts through the day. It looks unpretentious, rubicund and completely removes the need for a  touch-up.
BEDAZZLED EYES
Really suck at blending your eyeshadow?! Crystals, gems, pearls and other embellishments come to the rescue as Gen Z  takes its cue from the  cast of Euphoria who doled out endless inspiration to begin fashioning some of the most Avant garde makeup looks  seen yet. Perfectly placed gemstones to neon lids and tears full of glitter, it's safe to say that abstract makeup trends have skyrocketed!   Add a little razzle-dazzle to your eyes. Think big and create an extravagant design, or keep it typical and add a sole crystal on the innermost corners of each eye.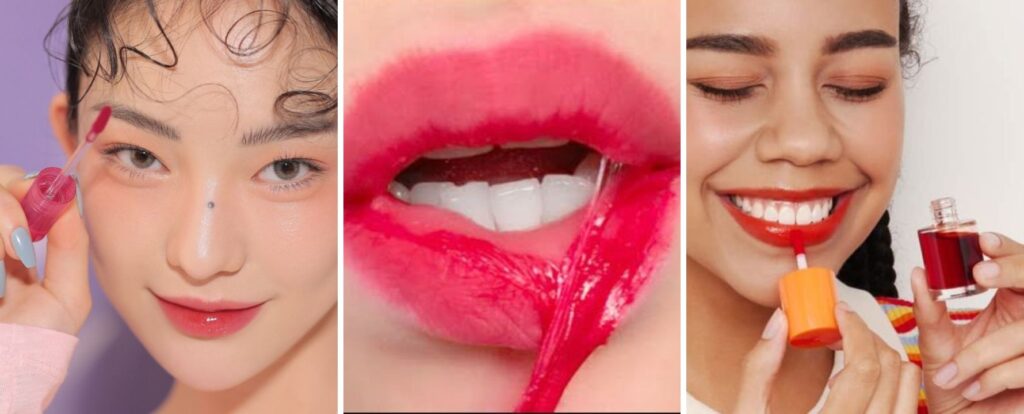 A W IN YOUR BLUSH
Sometime back the W blush trick blew up on social media and it instantly became the go-to blush technique. Super easy — all you need to do is smear a blush of your choice in a W shape, starting from one temple, then gliding it along your cheeks and nose until you touch the other temple creating a sunburnt blush look. This hack projects a rosy, sun-kissed radiance even in the middle of cold weather.
A GRAPHIC EYE
If you follow makeup & especially what Gen Z has been dishing out, you'll spot the graphic eye! No longer limited to upper lash lines, delicate designs using a liquid liner in different colours extending across eyelids have become a funky way to express your creativity with your look. Go graphic with the eye, we say!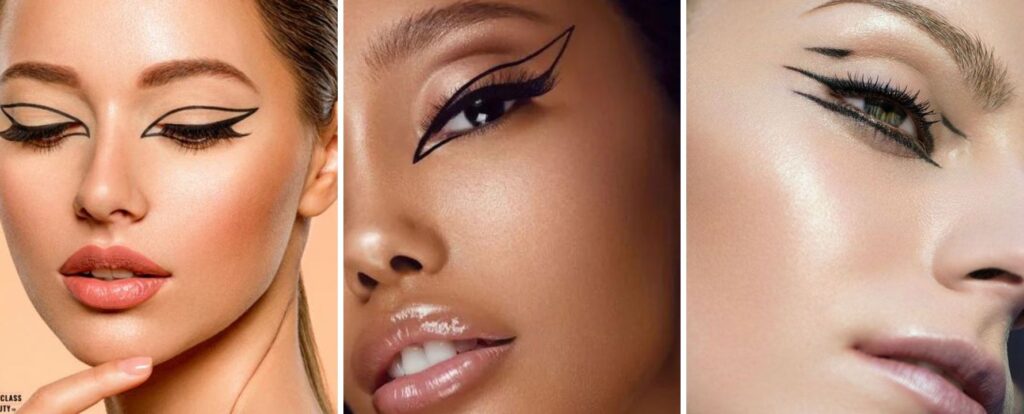 It is on social media where the experimentative Gen Z's originality and imagination blossoms! Team that with their characteristic creativity and digital knowhow Needless to say, the younger generations have come to recognise the influence makeup has in breaking barriers, identity borders and appearance.