CAREER OPTIONS IN THE FIELD OF MAKEUP ARTISTRYS. Times have changed tremendously and with it so have people's perceptions, attitudes, and stances toward career choices these days.  Particularly when it comes to womenfolk having a career today. Today's millennials are moving away from what's trending in mainstream careers and are pursuing their heart's truest callings, giving rise to alternative career options. This new generation is not about doctors and engineers, but instead, Gen Z is about directors, influencers, photographers, makeup artists, hair stylists, and many such exciting new careers. 
The makeup and beauty industry has always been a huge aspect of society. From movie sets to news channels to weddings to fashion shoots, one thing that is a constant across these evolving industries is beauty, hair and makeup. Besides, today's constantly evolving technology and the digital era have assisted today's generation in discovering   a pool of opportunities in the field of beauty and makeup. It is no more about simply pursuing one's love for makeup; in fact, it's now about  fashioning  a successful career out of this love and passion for makeup artistry.We list the exciting career options  one has in the field of makeup artistry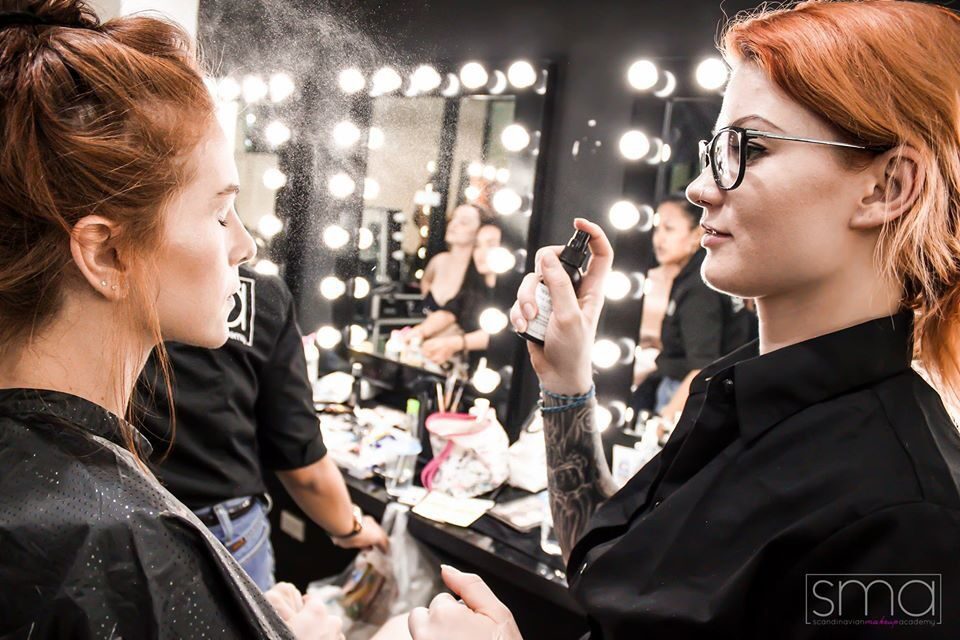 A lucrative career opportunity to consider especially if you are passionate about makeup. The demand for a makeup artist has only grown steadily as everyone these days puts a lot into looking their best. Makeup artists are a prerequisite for movies, films, television serials, editorial fashion shoots, photoshoots, bridal shoots, parties and just about every sphere of life today.  The importance of makeup artists has just grown exponentially in the wedding industry of the South Asian subcontinent. With  weddings in India and other parts of Asia being a major event that is  planned right from childhood, it's a very special occasion  where every single detail is important. Therefore,   the makeup artist role plays a major role in preparing everyone for this special day as well as all the functions held prior to and following the  main day.
One can upskill too in this field by upgrading themselves with the latest techniques and practices in the makeup industry such as airbrush makeup, High-definition makeup, celebrity makeup artist, bridal makeup artist, stage and theatre makeup, fantasy makeup and so much more. 
The various career options within the field of makeup artistry are:
Makeup Trainer—Once you have upgraded yourself as a makeup artist, you realize you're fit to impart your knowledge, tips, tricks and techniques learnt to others. 
Bridal Makeup Artist – A specialization within the space of makeup as a career is to dress up a bride and prepare her to face the camera for long hours looking her very best. 
Print Makeup Artist—Makeup in the editorial and print medium has picked up pace in recent times and thus, the rise in the demand for makeup artists in the print industry.  
Celebrity Makeup Artist — Celebrities are in the business of looking good all the time and who can do that better than trained and talented makeup artists? 
Stage and Theatre Makeup Artist–Stage artists and theatre actors don several looks within the span of an act and require several makeup looks, and touch-ups to live up their characters   on stage 
Runway Makeup Artist – On the rap accompanying the fabulous outfits that walk down the fashion runway are perfectly done up faces to enhance the look of the ensemble. 
Cosmetic Brands –Makeup brands themselves are constantly seeking makeup artists to join their teams and push their products at the point of sale. 
Retail and Development –Retail brands create catalogues of their merchandise so that interested customers can appreciate curated looks and be persuaded to purchase the look. Makeup artists are in demand in this space too to complete the look for the retail brand. 
Beauty Advisors –Beauty advisors or BAs. are employed at the counter of cosmetic brands to assist customers in purchasing cosmetic products best suited to their skin tones and face cuts. 
Film and Television— The film and tv industry continually require makeup artists to enhance their look on screen. 
Events – Several fashion events, wedding events, award nights, etc. call for the services of makeup artists to look their best 
Online Shopping Websites – Online businesses much like physical businesses are also attempting to make their products, be it apparel or beauty look good for which they call upon makeup artists. 
Blogging – A full-fledged mode of advertising has shifted online by way of blogging, YouTube channels, Instagram and influencer marketing. Those who have taken to advertising for brands online through these channels require to look good too. Makeup artists assist bloggers in looking great to help advertise and push sales of products they are promoting. 
Makeup Influencers: In today's AI powered digital world, makeup artists have a lucrative career in digital marketing too, where they endorse brands by doing online tutorials and bringing forth new trends and  techniques. This is the most popular stream of makeup careers chosen by the new generation of makeup artists.