Party look
Class Time : 12 To 02 pm ( IST )
Price – 399
christmas party looks
Class Time : 03 To 05 pm ( IST )
Price – 399
About the Class:
Do you want to learn how to create a beautiful Evening/Party look on yourself during these festival times of Christmas and New Year?
Yes? Then this is the perfect and pocket friendly course for beginners to experienced to take.
Learn how to apply your own makeup as a pro by using the right products, tools and techniques taught by our expert.
* Note:  Classes will be Held Through Google Meet. The link for the same shall be shared 2 hours prior to the Class, Please note the email will be sent through online@smamakeupacademy.com. Please check your Spam mail in case you do not see the link received in your inbox

Topics:
– Know how to prepare your skin before The Makeup Application
– How to apply your foundation and base with the right products and tool
– How to create seamless finishings and transitions
– How to work with eyeshadow textures that are matt, shimmery and glittery for the festival season
– How to find and apply the right Red lipstick
Our Expert – Ocean Bodh

Ocean Bodh is a professional Makeup Artist with many years of working in the Beauty industry. She is known for her flawless Makeup applications and for creating beautiful looks that are adaptable to everyone.
Don't miss this self makeup class where our expert will share all her tips and tricks that can also be used on daily bases.
What do you need to prepare
If you don't have or carries only some of these products it is also fine. Just bring yourself,
be seated comfortable and have fun :
– Have a mirror in front of you
– Your personal skincare products
– Your personal Foundation and concealer
– Personal contouring, blush, highlighter
– Personal eyeshadow and shimmer/glitter eyeshadow if you have
– Personal mascara/black kohl pencil
– Eyebrow products can be either pencil or powder
– Flase eye lashes and eyelash glue
– A red lipstick
prepare Your Self
Google meet Download on your laptop or mobile.
Ensure good internet connection.
Sit in a calm & noise free environment. Use earphones if necessary.
Keep your video ON, so that the expert can teach you easily.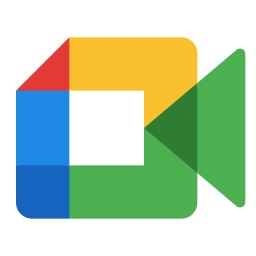 Date  : 20, December 2022
Class Time : 12 To 02 pm (IST) – 399
—————————————————–
Class Time : 03 To 05 pm (ist) – 399
Date  : 21, December 2022
Class Time : 12 To 02 pm (IST) – 399
—————————————————–
Class Time : 03 To 05 pm (IST) – 399
Date  : 22, December 2022
Class Time : 12 To 02 pm (IST) – 399
—————————————————–
Class Time : 03 To 05 pm (IST) – 399
Date  : 23, December 2022
Class Time : 12 To 02 pm (IST) – 399
—————————————————–
Class Time : 03 To 05 pm (IST) – 399
Date  : 24, December 2022
Class Time : 12 To 02 pm (IST) – 399