How important it is to choose the Right Academy. It's been your dream to become a makeup artist and make people look and feel good. Makeup artistry may seem like an easy career path and an easy thing to do. Just swipe a few brushes filled with colour and draw a few lines and voila! you're a makeup artist. Think again. If it's truly your passion to become a talented and skilled makeup artist, it is very important to choose the right makeup academy or makeup school, just like you would for any other professional course you'll pursue for your career.

Why It's Important to Choose the Right Makeup Academy
In the field of beauty, meticulousness and procedure are just as vital as distinctive creativity and confidence. Which is why Scandinavian Makeup Academy is highly recommended as one of the best makeup schools in India that nurtures not only the craft of makeup artistry but also works on your overall confidence and professional nuances required in today's day and times.

Points to remember when selecting the ideal makeup academy
 Here, students start from brass tacks and are taught the basics like skin types, face shapes and then move to advanced and specialised techniques in makeup artistry like creating looks for various events, shoots and even the silver screen. 
Apart from  skin types and makeup artistry, students at SMA INTERNATIONAL are also trained on the business management aspect of being a professional makeup artist. This grooms them for the time when they'll set up and operate their own salons or makeup studios. 
The importance of choosing the right makeup academy
Would-be makeup artists and beauty buffs have  a lot  of makeup schools to choose from these days , but to study under the best and learn from the best , aspiring students must  prudently scour through all the options available to them to zero in on what suits their ambitions and requirements best.
What  is being taught at the makeup academy and the quality of education
Is  the makeup school offering students adequate theoretical training accompanied by enough practical training? Will you be trained in the requisites and be prepared for certain tasks you might face in your career trajectory? The makeup academy you choose for yourself must meet a few of these questions for you to become a well- rounded makeup artist. 
The Appropriate Learning Approach
Attending a highly reputed makeup school will not automatically warrant a fabulous career.   For instance, is their learning approach suited to your needs?  They offer classes in group settings only perhaps? 
Does the makeup academy offer the perfect Course for you
You also need to ensure you're selecting the appropriate course for yourself. Half your battle is won here. Makeup artistry has numerous specialities such bridal, editorial, theatrical, and prosthetic, fantasy and special effects. How important it is to choose the Right Academy Point to be noted here is that not all schools offer all these specialities which can be disappointing for students who want to dabble in more than one speciality. 
Tips on Choosing the Right Makeup Institute.
The first thing is you need to know precisely what you are looking for. Finding the perfect institute will be much easier if you know exactly what you are seeking to learn and how you want to learn it.  Find an academy that provides your desired curriculum in your chosen manner. Apart from that, you should check if the makeup academy is accredited at the state, national, and international level. How important it is to choose the Right Academy This will give you an assurance of whether the makeup school will meet or perhaps even outdo industry standards. Teaching staff comprising of renowned or praised trainers offers students the comfort that they're learning from the best.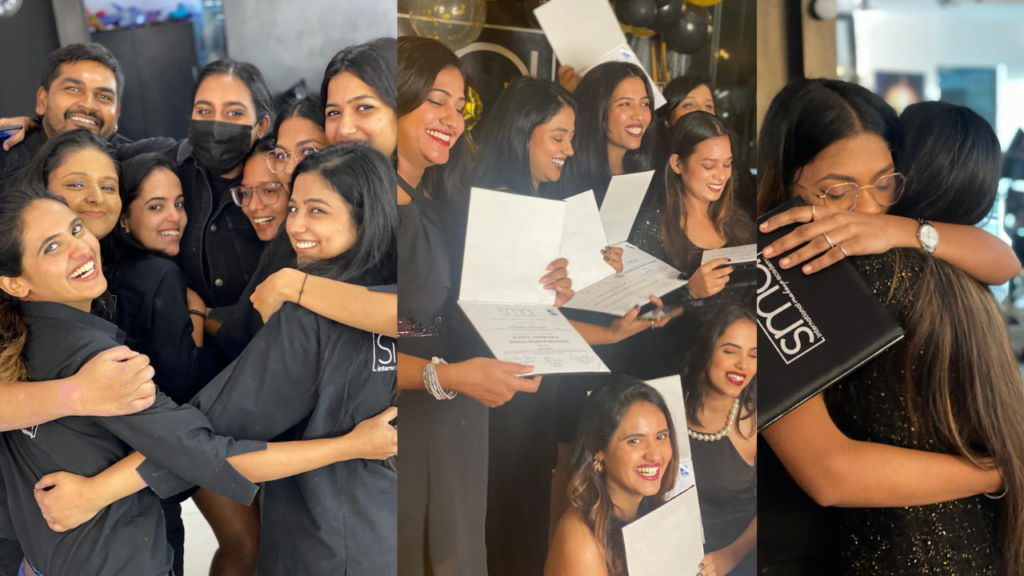 They get good insights into the industry, but it also leads them to network with significant personalities  who can kick start their careers. Another way for students to know if the school is worth its salt is from the experiences of the alumni. These will help them make the right call and weigh their options.
To quickly sum up on points to be looked for when choosing the right makeup academy for you:
Look for Accreditation and Affiliations
Study the Course Curriculum: 
 Kind of Courses
 Career Opportunities
Previous Students Experience
Finding success as a makeup artist will necessitate you to be enthusiastic about the field, be imaginative, and possess the required professional skills. While passion and zeal will get you started, the right skills will confirm that you have a rising career ahead. Choosing the right makeup school   will not only assist in gaining the right skills, but also in directing you to build a great career and name for yourself in the beauty industry.